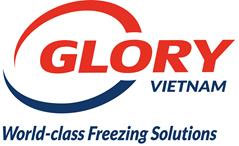 Through nearly 20 years of fine-tuning our products by constantly gauging evolving market needs, GLORY raises the bar of fresh food freezing. Either plain or value-added products for your food processing, GLORY's industrial freezing machines form a league of their own to meet all your needs. GLORY Europe combines the finest European techniques and technologies with all continuous efforts driven to excel. We are proud of our superb quality standards in terms of extremely quick freezing time, over freezing capacities, multi-functional freezing abilities, minimized freezing loss, maximized energy saving, fully automatic control, easy cleaning access and more-than-expected services after sales. Our commitments of excellence come with great responsibilities, always.
Our products' extremely quick freezing capabilities help you outclass your competition with the freshest wares, lowest product weight loss, and highest hygiene standard. You can choose our standard products which fit your requirements or let us design a custom solution, then offer tailored made freezing equipment to your specific needs.
Glory offers world-class equipment for the food processing industry. Our meticulous care for details and maximum hygiene places various types of freezers, glazers and water chiller units in a league of their own. Whether you are looking for singular units or full freezing lines, Glory products are durable, easy to clean and intuitively operable.